My visit to Barcelona, Spain
European Cup the biggest prize in European football.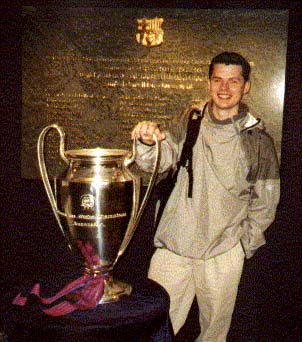 The European Cup, the highest prize in European football and I had it in my hand! ..well only a duplicate stored at FC Barcelona, but hey it's still pretty cool.
This Stadium was also the venue for Manchester Uniteds historic triumph in the European Cup final, that alone made the visit worthwhile.
The tour guide was pretty cool (and cute) and she let us hoist the cup above our heads etc, quality